Student Life
Fostering sustainable lifestyle choices in campus housing
In 1999, at the University of California at Santa Cruz, while the Leadership in Energy and Environmental Design (LEED) Green Building Rating System was still in its infancy, BAR Architects designed new student housing that respects the surrounding environment and promotes social interconnectivity. The careful planning of these residential colleges demonstrates that sustainable living can successfully occur in small footprints.
The Porter Ridge Apartments, an infill project between two separate colleges, places strong emphasis on the use of a common street for circulation and connectivity. Lined with places to sit and interact, the shared street nurtures a public life for students who may never before have shared space or lived in close quarters. As the street has become a major pedestrian pathway to the inner campus, students of the adjoining colleges have casually interacted, become familiar with each other, and are now developing new and exciting joint programs between the residential colleges.
The enclosed redwood entry stairs are an important link between the apartments and the shared street. The stairs, made from trees harvested on the campus, celebrate vertical circulation as a communal meeting space. The lantern-like stair porches along the street edge create a transitional environment between public and private zones where residents can strengthen relationships and reinforce security with a literal "eyes on the street" presence. With bright colors designed to glow at night, the stairs enliven the street, landmark the entries to the students' homes, and serve as way-finding beacons for passersby.
To promote interaction at the Porter Meadow Apartments, entry stairs are configured to form an amphitheater for student gatherings. Designed to incorporate an existing grove of trees as a backdrop, the amphitheater is typically filled with students sitting on stairs and site walls, sharing food, beverages, and stories. Given that Porter and Kresge Colleges are theater and arts colleges, the amphitheater also provides a place for impromptu performances and activities, as well as relaxation.
Interior spaces of the apartments are designed to support shared living while providing necessary individual private space. With careful consideration for individuals who may never before have shared a kitchen or bathroom, the apartment spaces are carefully planned to provide a graded transition from shared to individually claimed territories. Cubbies in the kitchens and baths store individual possessions, and the furniture gives everyone a compact sleeping and studying space. Through-building units (front to back) give superior access to daylight and natural ventilation in the coastal climate. Interior spaces that do not require natural light or lower light levels, such as areas designated for personal computer use, are provided alongside daylit ones.
Although architecture may only give nonverbal cues to sustainable living, our built environment is filled with opportunities to shape life patterns that reinforce and support our engagement and interaction with the natural environment and each other. Thus, while seeking environmental balance, we must also create settings that inspire students to absorb the principles of a sustainable life and, ideally, embrace a quality of living that contributes to and promotes an ethical and civil society.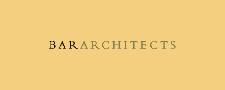 solution categories